BT025 - Chris Su : Audio : Mindscape - Timerider / Jarhead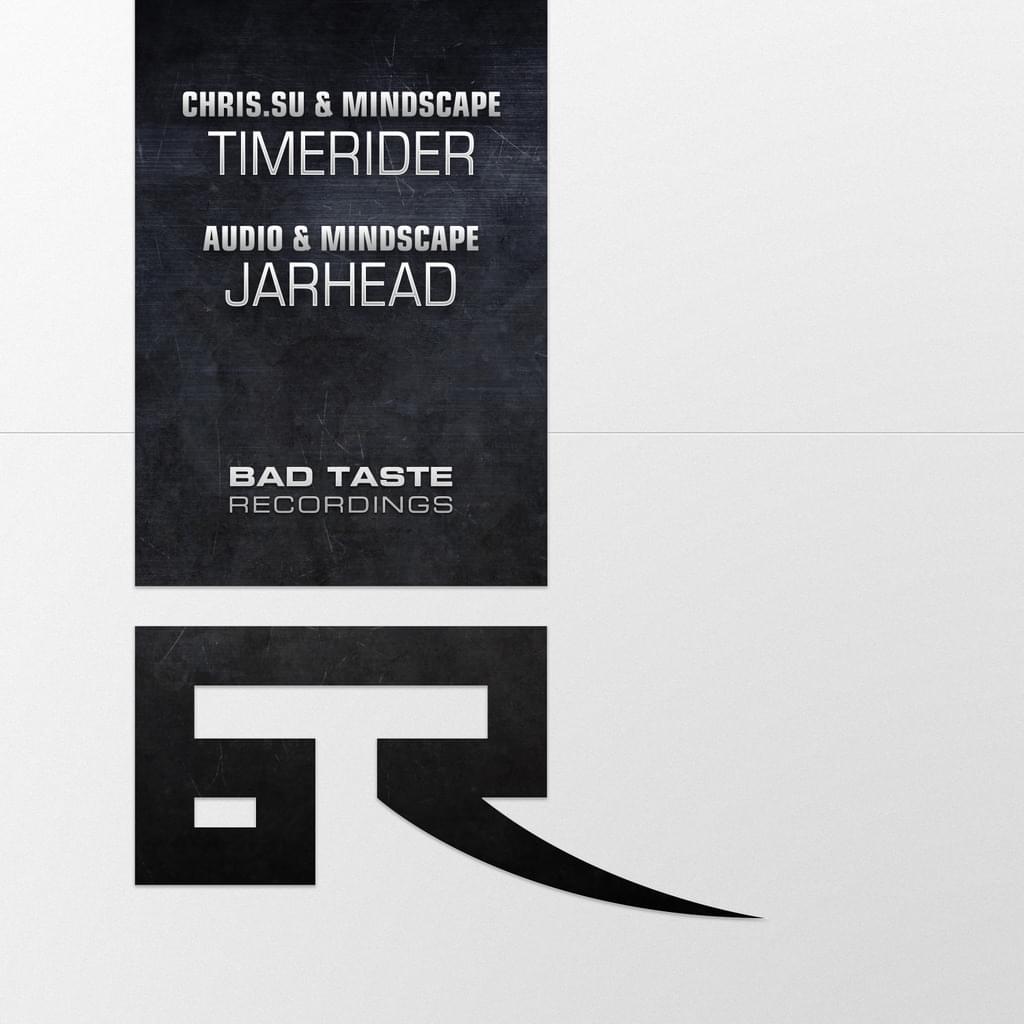 Available Now - https://badtasterecordings.databeats.com/download/bt025dd
Still fresh from the fallout of Bad Taste Volume 5 - one of their biggest and grimiest releases to date, Bad Taste unleash another salvo of the grittiest Drum and Bass – this time from industry heavyweights Mindscape, Audio and Chris SU.
Gergely Sasvári aka Mindscape has not looked back since his highly acclaimed debut album 'Black Lotus' on Citrus Recordings. Since then Mindscape has released on prestigious labels such as Commercial Suicide, Subtitles, Citrus, and even featured on Andy C's Nightlife mix.
Influenced in part by a Bad Company gig in 1999, Chris.SU has gone on to become one of the commanding producers and DJs in the Hungarian scene. With support from Ed Rush, BSE, Dieselboy, Andy C and Radio 1Xtra's Bailey, Chris SU is already recognized as one of DnB's hottest talents.
Audio needs no introduction, and returns to Bad Taste Recordings once again for another high-energy dose of DnB. Citing the classic "Wormhole" LP on Virus Recordings as one of his major triggers for producing, Audio has gone on to release on Renegade Hardware, G2, Moving Shadow and Virus Recordings – as well as Bad Taste.

Jarhead
Collaboration between Drum and Bass veterans Audio and Mindscape, Jarhead brings the pain with gritty, hard-edged bassline and spades of unsettling atmosphere. Featuring a perfect blend groove and aggression, Jarhead is the tune to get the dancefloor moving.

Timerider
Chris SU and Mindscape team up for the flip, Timerider. A Hungarian masterclass, Timerider keeps on rolling, with a techy main theme and constant bass dominating throughout. Smooth yet precise, Timerider features the high production values you'd come to expect from two producers at the top of the game – rolling, techy sounds